In this tutorial we will show you how you can backup and restore your Android SMS fast and easy. We will use the free Google Play Store App SMS Backup & Restore because it works fast and reliable. Always remember to backup your device before you do any kind of modification.
Android SMS Backup Tutorial
Things we will need
Android Device
Google Play Store App "SMS Backup & Restore" (Free)
USB Cable
PC
SMS Backup & Restore for Android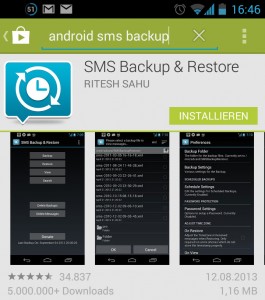 First search and install the App SMS Backup & Restore, its free on the Google Play Store.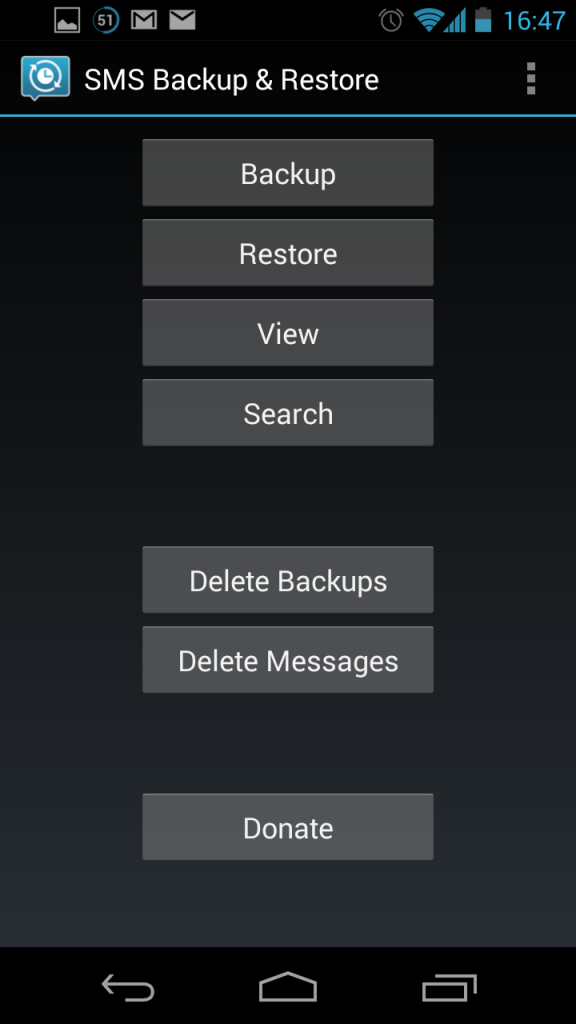 To Backup your SMS select the Button "Backup"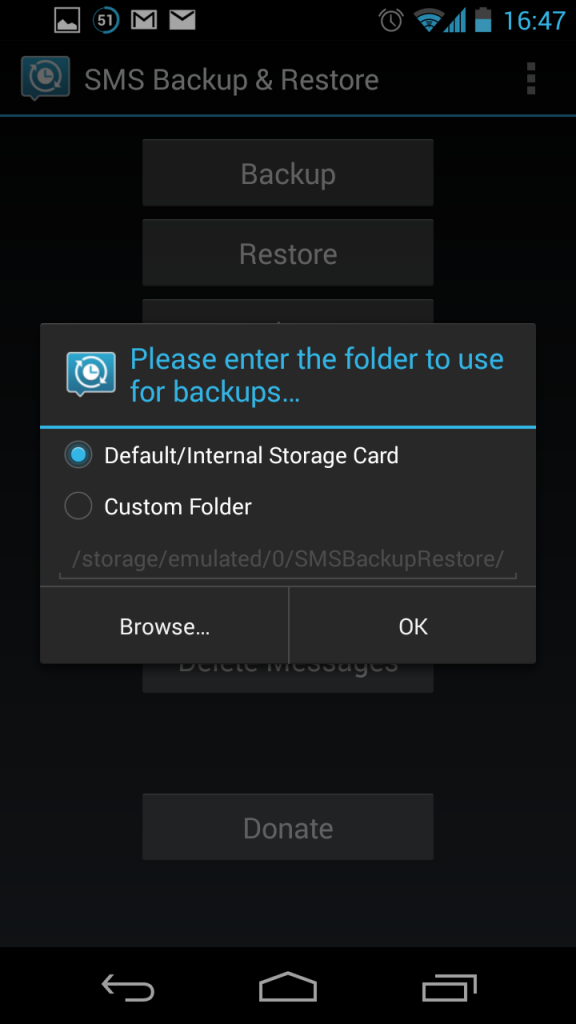 SMS Backup & Restore now asks where it should put your SMS backup. You can select the default location under /SMSBackupRestore/ or you can select a different Destination. After you made your choice, select "OK".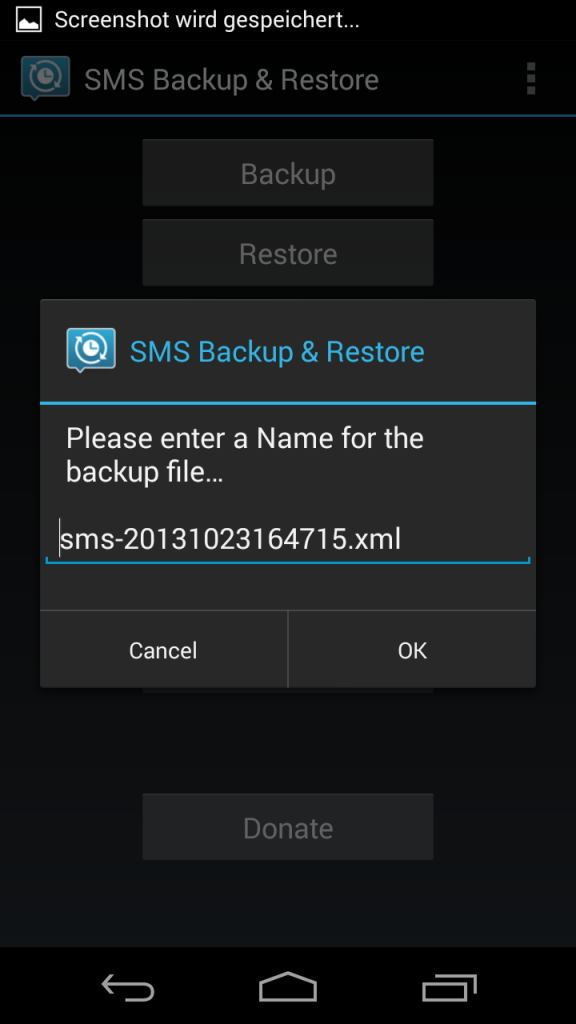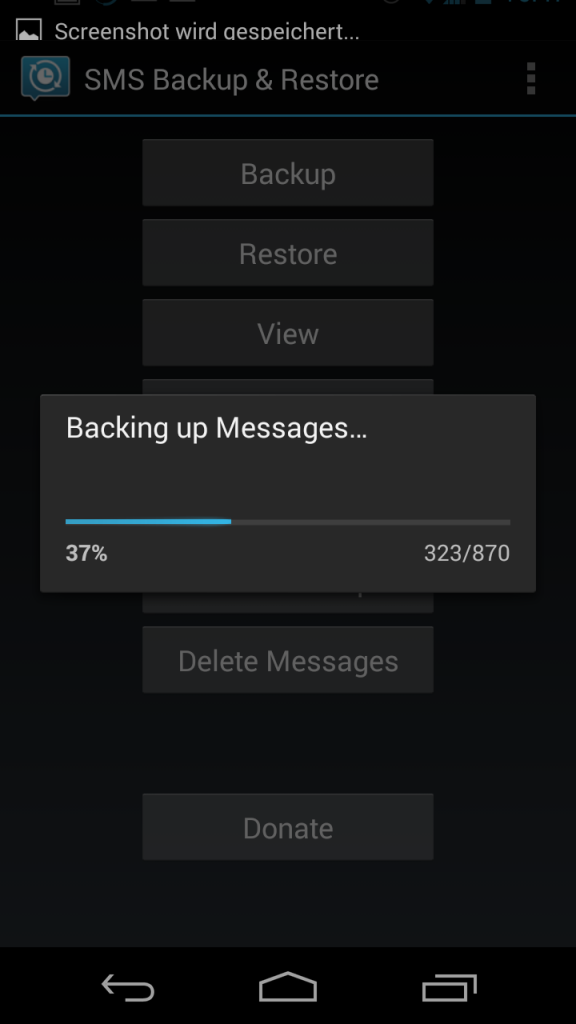 SMS Backup & Restore now starts backing up your Messages. After the Backup is complete, connect your device to your pc and copy the backup file to your harddrive. If you want to root your device, install a custom recovery or custom rom the internal storage gets wiped and you would loose your backup. After you are done installing your desired modifications you need to copy your SMS backup back to your device and install / start SMS Backup & Restore to do a Restore of your SMS.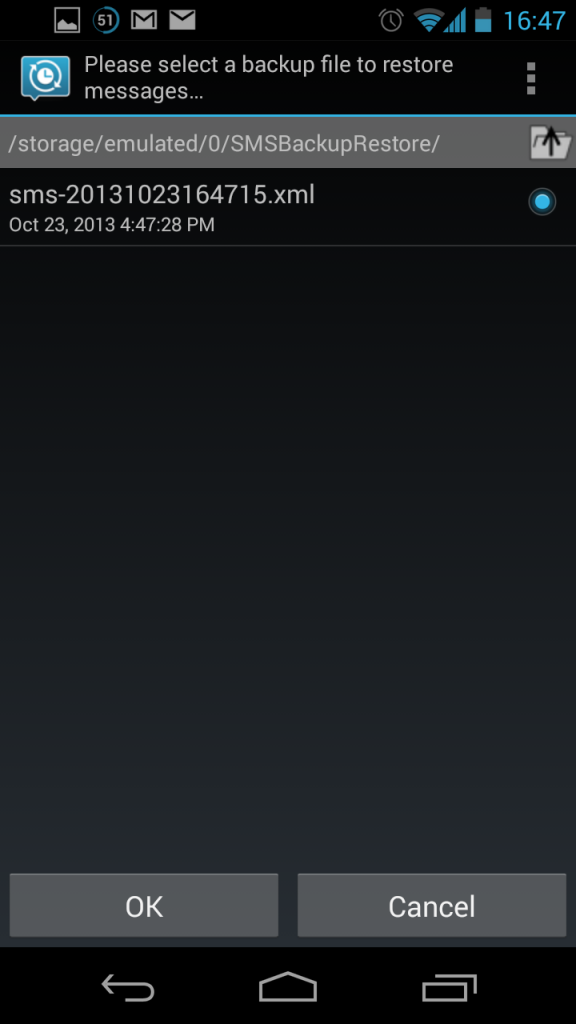 If you want to restore your SMS simply select the Button "Restore" and then select the location of the Backup file. To start the import simply select "OK".