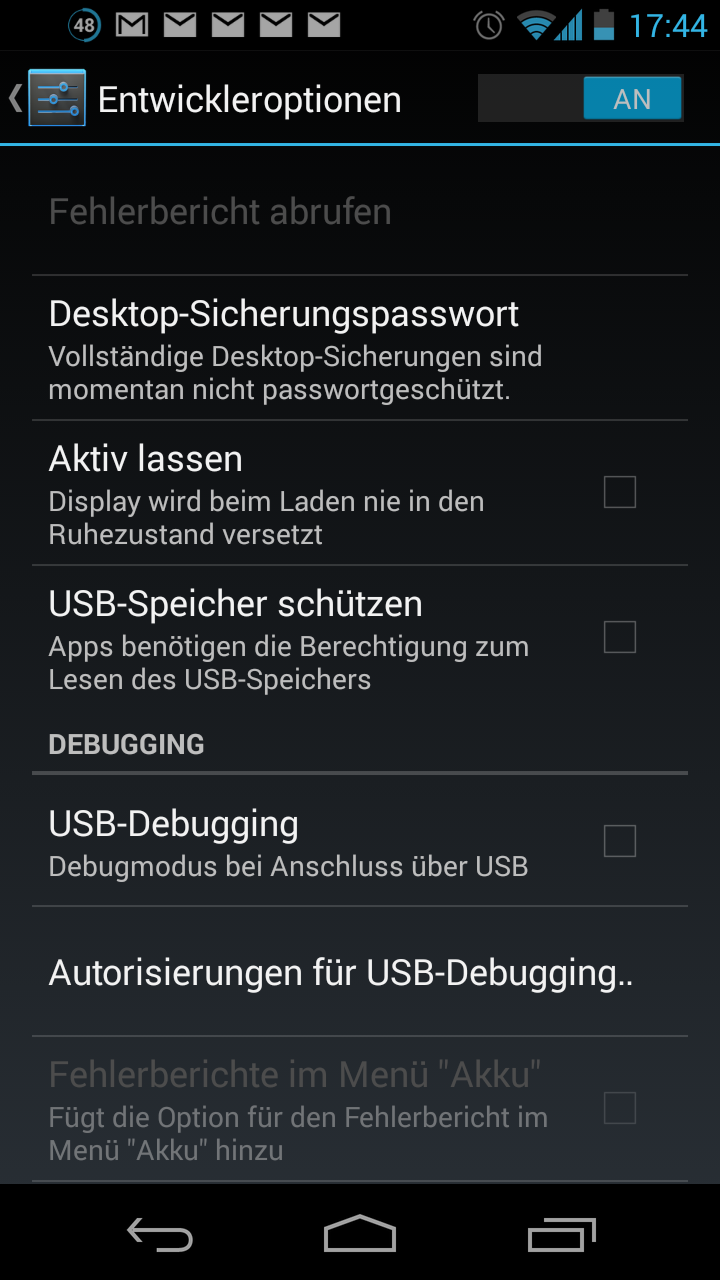 In this tutorial we will show you how to enable the developer settings on your Android device. Since Android 4.2 Google doesn't show there options from the beginnig, but there is a very easy workaround to display the developer options on the device.
1) Go to Settings -> About Phone
2) Scroll to the bottom oft he page until you see "Build Number"
3) Tap seven times on build number until android informs your that you are only four taps away from the developer options. Tap four more times now.
That's it! You now have access to the Developer options and features like USB-Debugging.