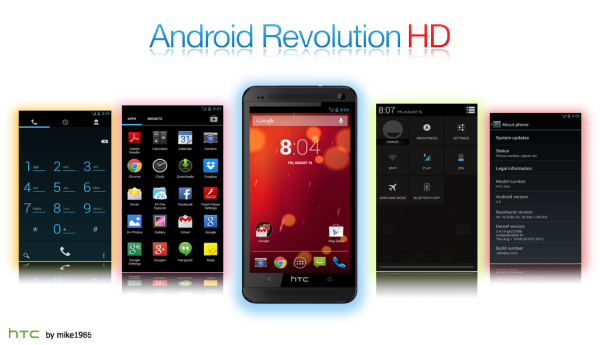 In dieser Anleitung zeigen wir euch, wie Ihr die Revolution HD 9.2 ROM mit Android 2.3.5 auf eurem Asus HTC Desire HD installieren könnt. Bevor Ihr diese Android Custom Rom auf eurem Gerät installieren könnt, müsst Ihr euer HTC Desire HD rooten und mit einer Custom Recovery wie dem ClockworkMod ausstatten. Ladet euch hierfür einfach den "ROM MANAGER" aus dem Play Store.
Backup Anleitungen
Google sichert eure Kontakte automatisch und ladet nach der ersten Anmeldung durch euren Google Account auch alle Apps automatisch herunter die Ihr auf dem jeweiligen Gerät verwendet habt. Für alle anderen Daten findet Ihr nachfolgend die passenden Anleitungen.
HTC Desire HD Android 2.3.5 Revolution HD 9.2 ROM installieren
Was wir benötigen
[checklist]
[/checklist]
[tabs tab1="ROM Features" tab2="Kernel Details"]
[tab id=1]Removed software (CPU) rendering – full Adreno200 (GPU) rendering
Fully optimized and tweaked
Root access
Unsecured boot.img
Newest BusyBox
RAM optimizations
System signatures check enabled for system security and safety
Improved virtual memory management
Speed optimizations
Enabled GPU UI rendering
SD Card speed tweak
Data, cache and system partitions mounting tweaks
Bloatware applications removed
All /system applications updated to latest available
All /data applications updated to latest available
Improved CPU governors performance
Most optimal system scheduler
Disabled kernel debugging for better performance
Zipaligned (Improved RAM management)
Zipalign on boot (for user applications on data partition)
Fully de-odexed
init.d scripts (BusyBox run-parts) support
Auto init.d permissions set on boot
sysro/sysrw commands support
Excellent battery life!
Improved EXT4 performance
OpenVPN support
Most up-to-date system files permissions
Adobe Flash Player support
Support almost 24h a day
…and many more![/tab]
[tab id=1]
New kernel: 2.6.35.14 (under-volted & tweaked)
CPU up to 1.61 GHz (1.15 GHz by default) – controlled automatically by built it O/C Daemon. How to use O/C Daemon?
If you want to control CPU manually, you would need SetCPU from here: SetCPU
In SetCPU remember to check "Set on Boot", but using O/C Daemon gives much better performance and battery then SetCPU
Many CPU governors (SmartAss, Ondemand, Performance, Conservative, UserSpace)
GPU+ patch (Improved 2D & 3D Graphics performance – Thanks to -snq)
V(R) I/O as default scheduler
SLQB Memory Management
CIFS, TUN & UTF8 support
LZMA compression
Wi-Fi module improved drivers
2-way recording patch
Possibility to change VDD levels dynamically – check question 21 in FAQ
Code cleaned up with custom voltages, tweaks & many more!
Kernel source
[/tab]
[/tabs]
HTC Desire HD Android 2.3.5 Revolution HD 9.2 ROM installieren Anleitung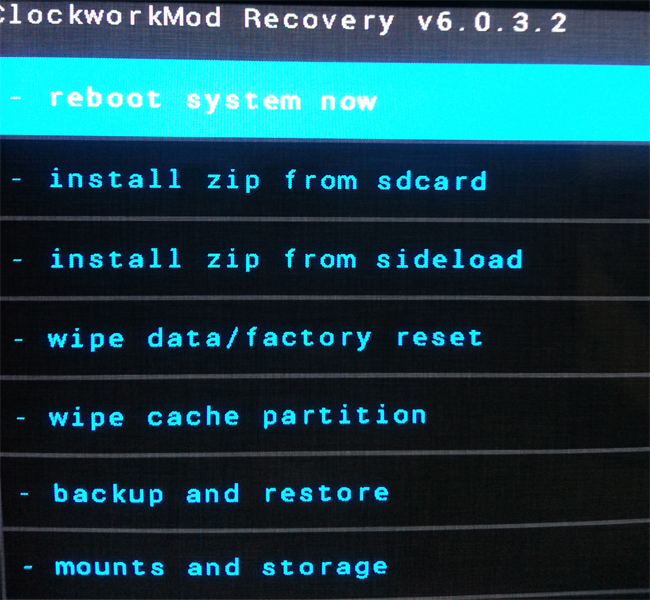 Ladet euch die ROM herunter
Verbindet euer HTC Desire HD per USB mit dem PC
Kopiert die Dateien direkt auf den internen Speicher eures HTC Desire HDs
Steckt das USB-Kabel jetzt vom HTC Desire HD ab und schaltet das Gerät aus
Schaltet euer HTC Desire HD jetzt mit gedrückter Volume Up + Power-Taste ein
Wählt mithilfe der Volume Tasten jetzt den Punkt Bootloader aus und bestätigt mit der Power-Taste. Wählt anschließend den Punkt Recovery.
Wählt im ClockworkMod jetzt den Punkt "wipe data/factory reset" aus und verwendet den Power-Button um eure Eingabe zu bestätigen. Diese Funktion löscht Daten vom eurem Gerät, denkt also an euer Backup
Wählt jetzt den Punkt "wipe cache partition" und bestätigt erneut mit der Power-Taste
Wählt jetzt "Wipe dalvik cache" aus und bestätigt erneut
Wählt jetzt den Punkt "install zip from sdcard" und anschließend "choose zip from sdcard"
Durchsucht euren internen Speicher jetzt nach der anfangs kopierten Android 2.3.5 ROM Zip, wählt sie aus und installiert sie
Nachdem ihr das Paket erfolgreich installiert habt, wählt ihr den Punkt "reboot system now" aus um das Gerät neu zu starten.
Euer HTC Desire HD sollte jetzt die Custom ROM laden. Beim ersten Startvorgang kann es ein paar Minuten dauern bis Ihr in die Android Oberfläche gelangt, lasst euch also Zeit.