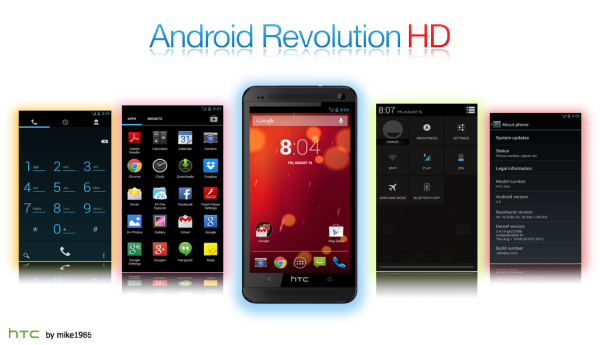 In this tutorial we will show you how to install the Revolution HD Android 2.3.5 Custom ROM on your HTC Desire HD HTC Desire HD. Before you can install the Custom Rom with this Tutorial you will need to root your HTC Desire HD and unlock the Bootloader. That is pretty simple, just start the Play Store and download the "ROM MANAGER".
Backup Tutorials
Google automatically saves your contacts but doesn't sync other files on your device. Check the following tutorials to completely backup your device.
[tabs tab1="ROM Features" tab2="Kernel Details"]
[tab id=1]Removed software (CPU) rendering – full Adreno200 (GPU) rendering
Fully optimized and tweaked
Root access
Unsecured boot.img
Newest BusyBox
RAM optimizations
System signatures check enabled for system security and safety
Improved virtual memory management
Speed optimizations
Enabled GPU UI rendering
SD Card speed tweak
Data, cache and system partitions mounting tweaks
Bloatware applications removed
All /system applications updated to latest available
All /data applications updated to latest available
Improved CPU governors performance
Most optimal system scheduler
Disabled kernel debugging for better performance
Zipaligned (Improved RAM management)
Zipalign on boot (for user applications on data partition)
Fully de-odexed
init.d scripts (BusyBox run-parts) support
Auto init.d permissions set on boot
sysro/sysrw commands support
Excellent battery life!
Improved EXT4 performance
OpenVPN support
Most up-to-date system files permissions
Adobe Flash Player support
Support almost 24h a day
…and many more![/tab]
[tab id=1]
New kernel: 2.6.35.14 (under-volted & tweaked)
CPU up to 1.61 GHz (1.15 GHz by default) – controlled automatically by built it O/C Daemon. How to use O/C Daemon?
If you want to control CPU manually, you would need SetCPU from here: SetCPU
In SetCPU remember to check "Set on Boot", but using O/C Daemon gives much better performance and battery then SetCPU
Many CPU governors (SmartAss, Ondemand, Performance, Conservative, UserSpace)
GPU+ patch (Improved 2D & 3D Graphics performance – Thanks to -snq)
V(R) I/O as default scheduler
SLQB Memory Management
CIFS, TUN & UTF8 support
LZMA compression
Wi-Fi module improved drivers
2-way recording patch
Possibility to change VDD levels dynamically – check question 21 in FAQ
Code cleaned up with custom voltages, tweaks & many more!
Kernel source
[/tab]
[/tabs]
HTC Desire HD Android 2.3.5 Revolution HD 9.2 ROM
Things we will need
[checklist]
[/checklist]
HTC Desire HD Android 2.3.5 Revolution HD 9.2 ROM Install Tutorial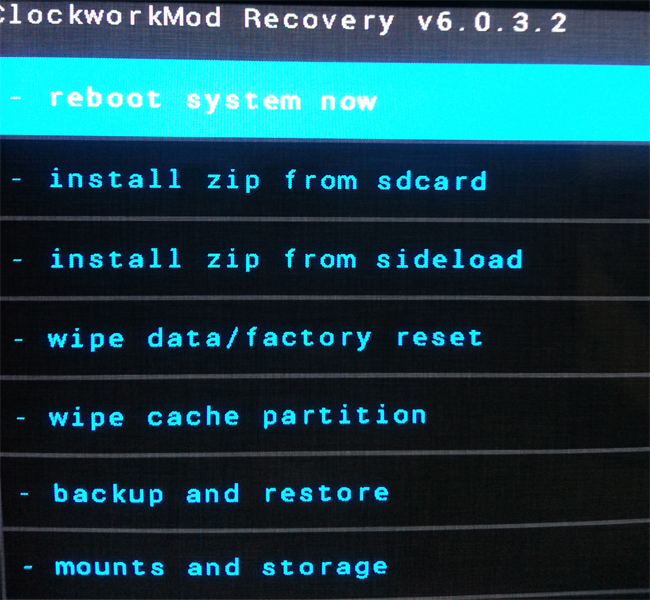 Download the Custom ROM
Connect your HTC Desire HD with your PC and copy the two downloaded zip files directly into the internal storage of your HTC Desire HD
Disconnect the HTC Desire HD from your PC and shut the device off
Power on your HTC Desire HD while holding the Volume Up + Power-Button until you see the bootloader
Now use the Volume Buttons to select "Bootloader" and press the Power Button then select "Recovery".
You should now see the Clockworkmod. First you will need to select "wipe data / Factory reset" and use the power button to select
Now select "wipe cache partition" and press the power button
Now select "wipe dalvic cache" and press the power button
Now select "install zip from sdcard" and then select "choose zip from sdcard"
Search for the copied .zip file for the Custom Rom and install it. ClockworkMod will present you with some security questions, simply answer them
After the installation finished select "reboot system now" to boot into the newly installed Custom ROM the first boot can take several minutes.