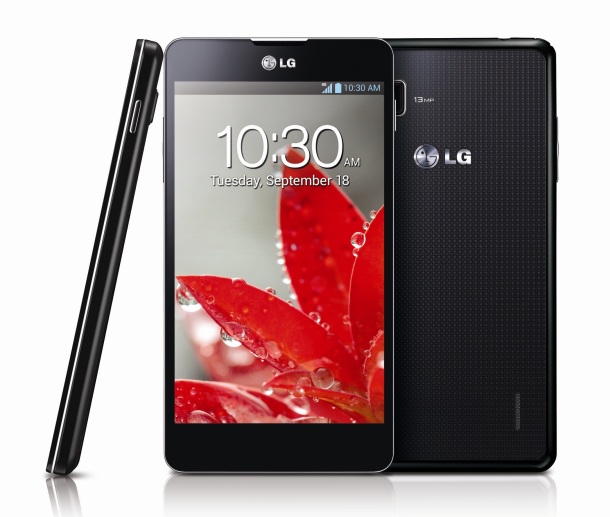 In this Tutorial we will show you how to root your LG Optimus G Android 4.1 with the TowelRoot 1-Click-Root Tool coming from Geohot. Towelroot takes advantage of a recently found security flaw in the linux kernel. Thanks to TowelRoot you will only need a few minutes to root your LG Optimus G Android 4.1. All you really need is your phone and an active internet connection.
Things we will need to root the LG Optimus G Android 4.1
LG Optimus G Android 4.1
Internet Connection
TowelRoot is a pretty safe way to root your LG Optimus G Android 4.1 but remember you do this on your own risk!
[highlight color="eg. yellow, black"]Rooting your device always poses a risk! Remember to backup your files![/highlight]
Backup Tutorials
Google automatically saves your contacts but doesn't sync other files on your device. Check the following tutorials to completely backup your device.
• Backup Apps, Pictures and Ringtones from your Android Device
• Android SMS Backup & Restore Tutorial
• Backup Android Call Logs with Call Logs Backup & Restore
This tutorial talks about the method of using TowelRoot with a LG Optimus G Android 4.1. Because the tool takes advantage of a Linux Kernel exploit Towelroot will work with a lot of different devices that released before June 3. 2014. If your device got a update after June 3. the kernel exploit will most likely be already fixed. If you are not sure if your device is compatible simply follow the instructions below. TowelRoot will tell you if your device is supported or not.
LG Optimus G Android 4.1Root Tutorial
• Launch the default Android Browser and go to http://towelroot.com
• You will see a Lambda Symbol (looks like the letter A)
• Click on the orange Lambda Symbol and download the APK File (the file can later be found under the "Downloads" App which you will find inside your apps.
• To install the APK you will need to acceppt unkown sources for APKs.. This can be done through "Unknown Sources" under Menu -> Settings -> Applications
• Now you will need to install the APK onto your LG Optimus G Android 4.1. To do that simply click on the apk and acceppt the rights it needs to work. Shortly after the installation starts Android will inform you that the App should not be installed because it wasnt downloded from the PlayStore, you can skip this message by activating the checkbox at the bottom of the text and click install.
• Check out these Screenshots for a better overview
• Launch TowelRoot and click on the "make it ra1n" button
• If your device is supported it should now reboot. After Android comes back on you should have root access to your LG Optimus G Android 4.1, If your LG Optimus G Android 4.1 is not supported you will get a little error message that tells you that your device is not currently supoorted. If this happens you will need to wait for a solution that fits your device.
• Grab SuperSU from the Google PlayStore to manage the root access o your LG Optimus G Android 4.1