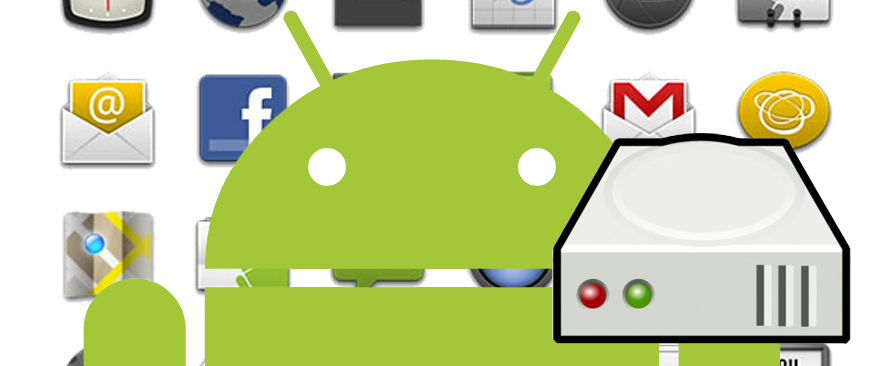 Backups are essential for everyone who wants to modify his Android device. People who already have a Custom Recovery like the ClockworkMod can do full backups of their devices. If you dont have already have a Custom Recovery you will need seperate Apps to Backup the different parts of your Android Device. In this tutorial we will show you how you can easily backup your Apps, Pictures and
Rringtones. We will use the Android-App AirDroid which lets you wirelessly connect to your phone, backup Apps, Ringtones and also use some features of your Android Device like messaging directly through your browser. AirDroid is a free App which can be found in the Google Play Store.

Backup Apps, Picutres and Ringtones from your Android Device
Things we will need
[checklist]
Android Tablet or Smartphone
The Google Play Store App "AirDrop"
A PC that is connected to the same wireless network as your phone / tablet
[/checklist]
How to Backup your Android Apps, Picutres and Ringtones with AirDrop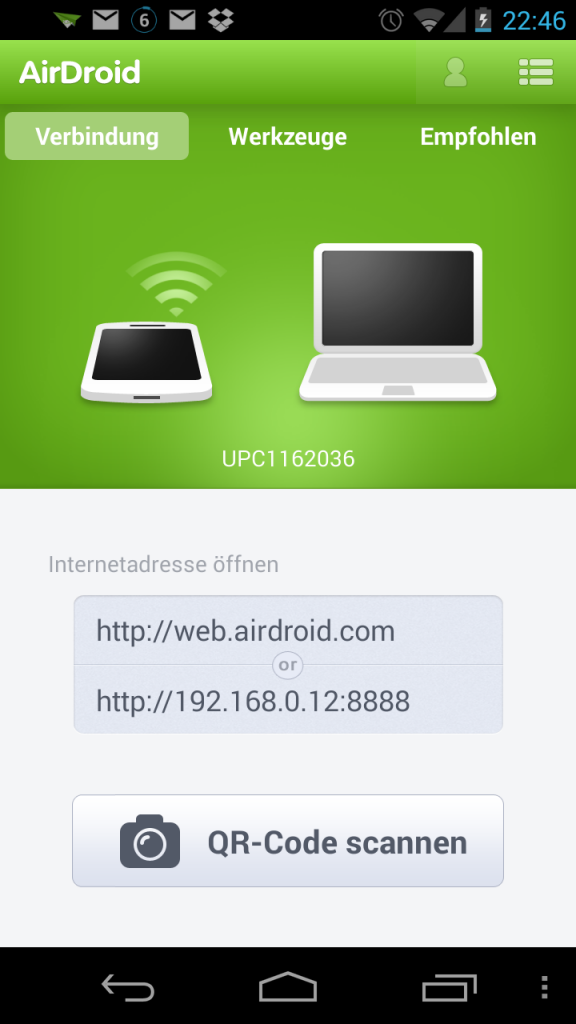 Download AirDroid from the Google Play Store and install it. After launching the App you will see the current IP of your device. In our case we have the IP and the Port: 192.168.0.12:8888. To acess the device, simply type in the IP adress with the port number into your browser (Chrome works best).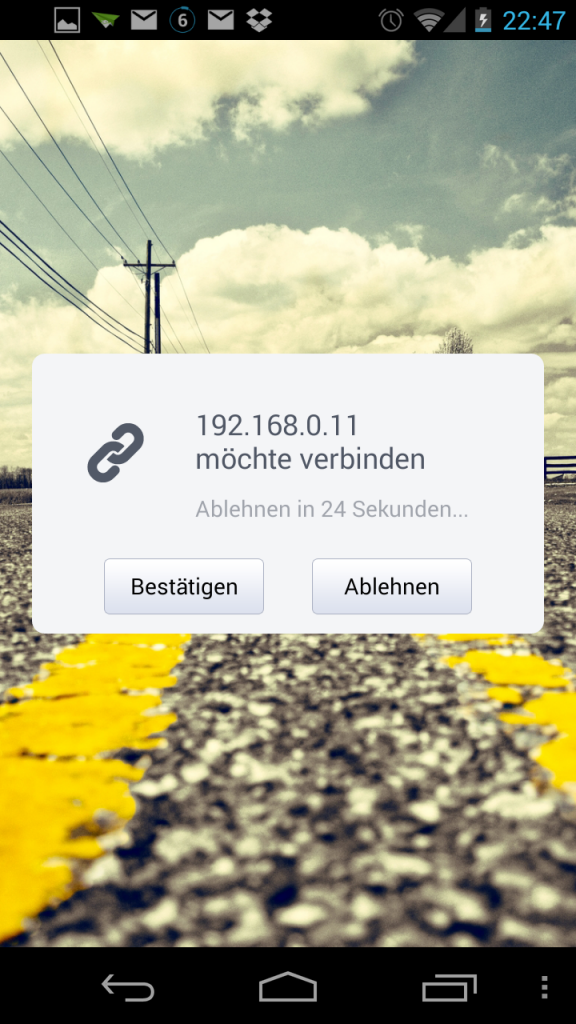 As soon as you try to connect to the phone, you will need to grant your pc access to your device. Click on "Confirm".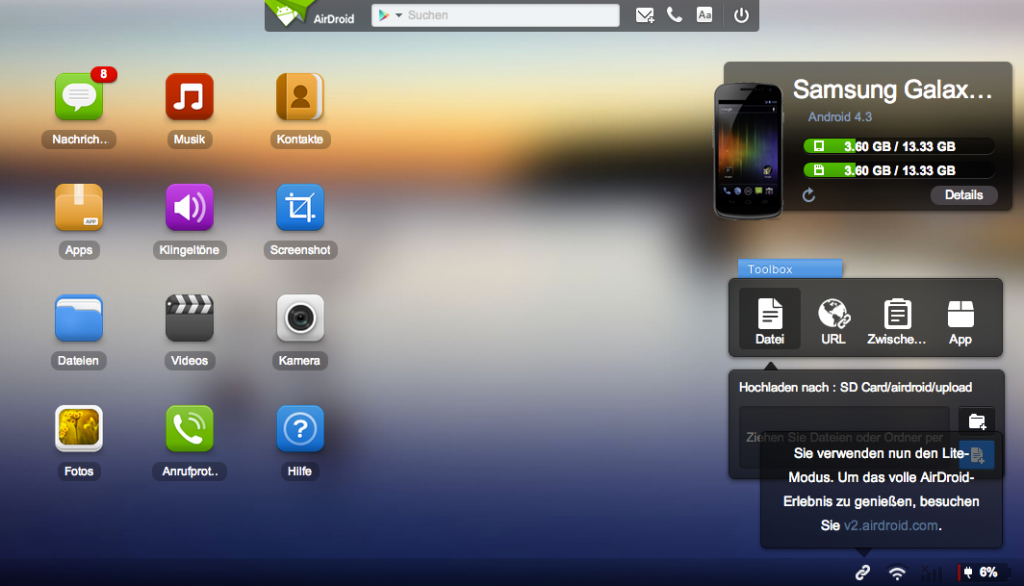 Now you should see the Webpage for your Android Device which holds several interesting features. You can send text messages, use the camera of your phone, or even look at your pictures. You can also Backup your Apps, Pictures and Ringtones, by downloading them through the browser.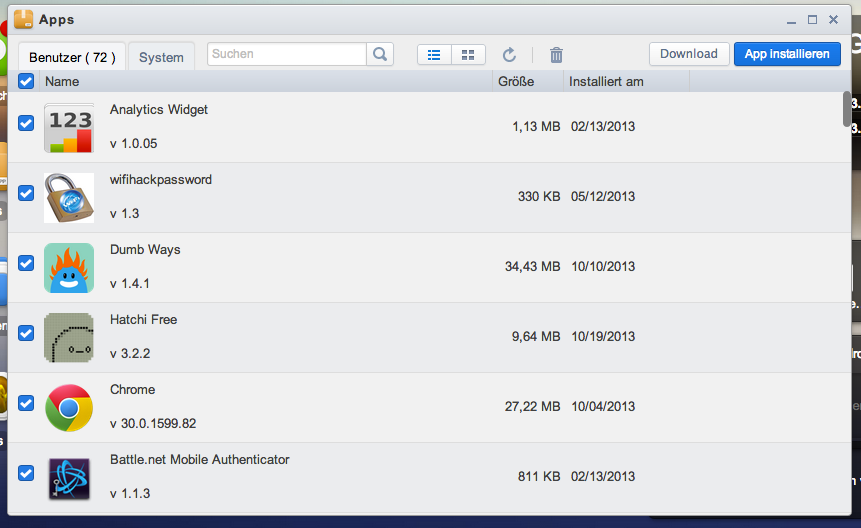 To Download your Apps simply select the "Apps" Button on the Webpage. Now you will be presented with all the Android Apps that are currently on your device. Now you just have to select all the apps you want to backup and then click the "Download" Button in the upper right corner. AirDroid will automaticaly create a zip-File for all the Apps you select. If you only select one App AirDroid will send you the file in the .apk Format.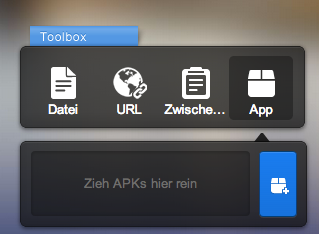 To restore your Apps use Toolbox on the Homepage of your Phones Website. Here you can drag & drop or select all the Apps you want to install to your phone.The Toolbox can also be used to restore your Ringtones or Pcitures.